History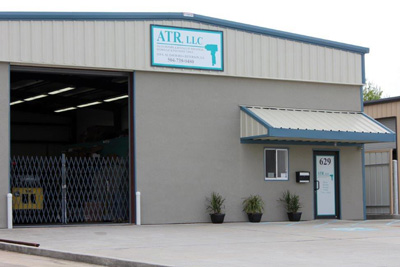 ATR LLC opened its doors on February 11th, 2002 at a garage. We began with a very small portion of the home elevation industry and oil refineries tools. Through word of mouth, ATR LLC has grown into an industry leading sales & service facility. We have expanded our knowledge of pneumatic and hydraulics to provide our customers with not only the proper equipment but with the technical knowledge for each unique application.
As a leading provider of services such as repairs & sales of equipment, we take pride in everything we do. We are dedicated to serving the needs of our customers each and every day.
ATR, LLC is based in Harahan, LA and we have now opened our Broussard branch at 106 Kol Drive – Unit E! Whether your project is large or small, our team of experts can provide the resources and solutions you need to get the job done right. Our track record for consistency, timely service, and subject matter expertise make insurmountable tasks possible to overcome.
Mission Statement
Our goal at ATR is to provide the customer with the best service and experience possible. We strive to offer a wide array of products that make your job easier. ATR will go above and beyond to ensure complete customer satisfaction.